Competences
Hardware
Hardware
We develop the Hardware by the most advanced modeling and simulation tools, and design suites. Development is finalized to the best productivity of the device, we manage FMEA, FMEDA, Risk Analysis, DFT (Design For Testability), DFM (Design For Manufacturing).
Firmware
Firmware
Our firmware Team has years of experience and it is able to manage from the low-level driver part to the application firmware. All designers are very familiar with "model based design" tools.
Software
Software
Our Software Team can manage several operating systems. We can develop software interfaces for our boards or on PCs platforms.
Mechanical design
Mechanical design
Our internal mechanical team can design specific electronic system enclosures and automation components for inspection and testing system.
Validation
Validation
We develop specific product verification plans with our customer. In EGICON we have functional testing equipment, environmental testing machine (vibration bench, thermal rooms…) and we have access to a large network of certified external labs for EMC tests.
Production
Production
We produce electronic systems, designed by us or our customers. We can provide full functional testing on the finished product (PLUG & PLAY) concept. From the warehouse to the final testing, our lines are fully automated, and we can manage from prototypes and small series (fast line) to medium-large series. All the production flow, from design to delivery, is managed by an automatic process flow monitoring and traceability software.
ATS
Test benches, 2D and 3D computer vision, artificial intelligence, and robotics (standard, mobile and collaborative) systems.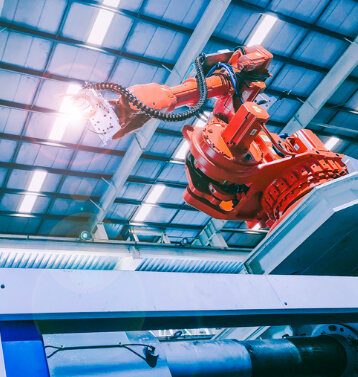 Production
From prototype to mass production we are focused on total reliability. We work to ensure the highest level of service.